Camping Essentials: What To Pack for Your Next Outdoor Adventure
—
March 12th, 2023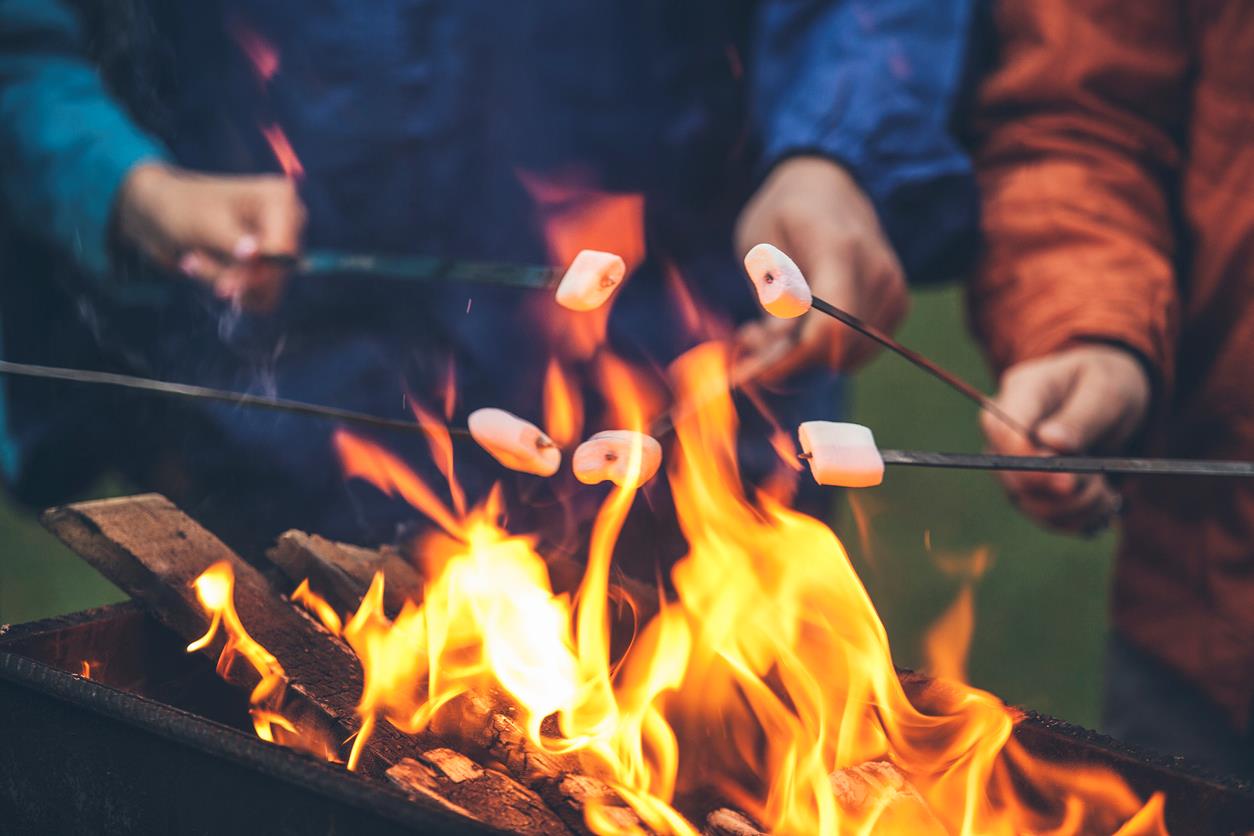 Camping is one of the most popular ways people spend their downtime. Whether it's a family vacation, a romantic getaway, or a solo trip to soak in all that nature has to offer, camping has a long list of incredible opportunities. One of the challenges of camping, especially for beginners, is learning what to do to be fully prepared. If you're truly embracing the outdoor lifestyle, the closest Walmart is probably not in your backyard. So how can you make sure you pack the right food, equipment, and protection for yourself and your loved ones? We've provided a guide to help you make sure you have the items you need to be fully prepared for your camping experience.
Camping Food Essentials
One of the most fun but sometimes stressful parts of camping is figuring out what you are going to eat. You likely don't have your trusted air fryer or crock pot to rely on. So how can you make sure you're preparing the best meals?
Plan Ahead and Schedule Your Meals
As with most aspects of camping, it's important to plan ahead when it comes to meal planning. Some questions you should consider when planning your meals include:
How many days will we be gone?

Do I have a way to prepare the food I am planning on bringing?

Do we plan on catching any of our food?

How will I store frozen and refrigerated food?
One way to organize your meals is using a camping meal planning template to plan out each meal.
Cook Your Meals in Advance
As mentioned, the equipment you have when camping is often minimal. One way to avoid this issue is to cook your meals before you leave for your trip. Whether you are packing breakfast burritos, sandwiches, or even chicken and vegetables, this strategy will guarantee that your meals are quick and accessible. This plan lets you focus on spending more time exploring and less time worrying about preparing a big family meal.
Keep Your Prepped Food Fresh
One challenge of preparing all your meals in advance is figuring out how to transport your food from home, to the campsite, and how to keep it fresh for the whole trip. For frozen and refrigerated food, be sure to individually wrap each item. Wrapping your food individually can help make sure it maintains its cold temperature and keeps your food from spoiling in the case that something does happen. When preparing meat, it helps to double wrap it to avoid cross contamination. Another way to guarantee that the packaged meat isn't contaminating the rest of your food is to pack it at the bottom of your cooler. Finally, when packing your frozen and refrigerated food, be sure to use larger blocks of ice in your cooler. Smaller blocks of ice, like ice cubes, will melt much more quickly than larger pieces. Be sure to bring a thermometer to make sure food is maintaining its temperature before you dig in.
Camping Equipment
Not only do you need to make sure you have the right food for your trip, but you also need to make sure you have the right equipment. Between shelter, navigational equipment, clothes, and safety equipment, there's a lot to keep in mind. Here are some things to consider as you continue packing for your trip.
Shelter Needs While Camping
The first thing anyone does when they get to a campsite is set up their tent or pop-up camper. These shelter options are the most important things to invest in when you and your family are camping. While the great outdoors is indeed great, it's also unpredictable. Proper shelter can help keep you stowed away from the elements and keep your items safe from whatever animals might be close to your campsite. While your tent setup is important, it doesn't stop there. No matter what time of year you are camping, you want to make sure you are prepared to embrace the elements. Make sure you've packed away enough sleeping bags, blanket, pillows, and maybe even some hand warmers to keep everyone warm through the night. If you are camping at a particularly cold time of year, consider investing in a mummy sleeping bag or even a hooded sleeping bag to stay extra warm at night.
Adventuring and Hiking Equipment
The last thing that you and your camping party need is to get lost in the woods during your trip. When you get lost on the highway, Siri can often help get you on the right path. In the woods, it's a bit of a different story. Make sure you have a map and compass to help you navigate through the woods. While packing this equipment is a great starting point, it's good to make sure your whole party knows how to use a compass and map in case anyone gets separated. Other navigational equipment that could come in handy on your trip includes camping lanterns to help after sunset, hiking shoes that are capable of bracing the same elements as you, and a set of walkie-talkies to keep in touch with your party if you drift away.
Staying Safe While Camping
There are a lot of factors to consider when it comes to safety while camping. Depending on when and where you are camping, there could be inclement weather you need to be aware of. There also could be dangerous wildlife around. While it's often hard to be prepared for everything, here's some common ways people chose to prepare themselves and their families during their camping trip.
Protecting Yourself From the Elements
The easiest way to protect your adventuring party from the potential weather threats while camping is to be aware of the weather outlook during the trip. If you're camping in Oklahoma or Missouri during the spring, you run the risk of tornado season. A West Coast camping trip could see a wildfire. Be aware of your surroundings and what risks are at play there. If it looks like a storm is set to hit during the trip, it might be best to reschedule your trip. When planning your camping trip, be sure to research the area and develop an emergency plan. Are there buildings nearby that you can get to quickly? Be sure all valuables are together and can be retrieved quickly if you and your group are on the go. Once you have a plan, be sure your whole group knows what to do in case of an emergency.
Protecting Yourself From Wildlife
Just like potential natural disasters, threats of wildlife can also change based on when and where you are traveling. Spring and summer camping can increase your chances of seeing a bear, while winter camping could increase the likelihood of seeing a wolf. Be sure to research the area and know what animals populate the region you are in. Have a plan in place to keep food away from the tent so as to not attract any animals. Keep food in a dedicated place that's a safe distance from your party at night. Beyond researching the area, you should also pack a handful of items to use in case of an animal emergency. Consider animal-specific items such as bear repellent or wolf spray that can help keep those pesky creatures away. Be sure that if you are traveling with others you keep any potential weapons in a safe space. While it could be tempting to keep these items close in case of an animal emergency, you want to make sure they are out of reach of any children. Lastly, be sure to pack a first aid kit so you're prepared for any medical situation, even beyond those caused by potential wildlife. As always, be sure your whole group knows the plan in case of emergency.
Consider Storage for Your Camping Essentials
All of this equipment can take up a lot of space when you aren't camping. Not only does it take up a lot of space, but a lot of it has very little use outside of a camping environment. Rarely should you expect to use a tent or bear repellent in your own house. Consider using a storage unit with
FreeUp Storage
to stash all your camping essentials until you are ready to start packing. If you aren't sure what size unit you need for all of your equipment, take a look at our
size guide
to get started. See what
facilities are available nearby
and
contact us to rent or reserve your unit today.
---